Maksim Vladimirovich Nemtsov
E-mail: mx@unclear.rinet.ru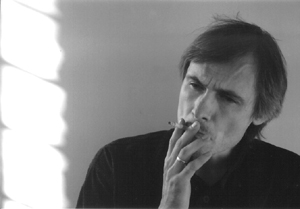 Born 01/16/1963




Education:


Far-Eastern State University,
English Philology Department
Graduated with distinction                                                     June 1985




Professional experience:


Press and Information Assistant
November 1994 to April 2001
United States Consulate General, Public Affairs Section (formerly the United States Information Service), Vladivostok, Russia.



Translator/Author
September 1993 to October 1994
Russian Broadcasting Corporation, Vladivostok, Russia
International Section Editor
April 1993 to September 1993
The «Pacific Herald» daily, Vladivostok, Russia



Editor                                                                                         
September 1990 to March 1993
Ussury Books, Vladivostok, Russia
Editor/Publisher
1986-1991
International Relations Specialist
June 1988 to September 1990
Pacific Fisheries Research Institute, Vladivostok, Russia
Purser
July 1985 to June 1988
Far-Eastern Shipping Company, Vladivostok, Russia
Publications (in translation):


Into Russian:
Bob Dylan. Tarantula. Ulysses Books, Vladivostok, 1991
August Derleth. The Mask of Cthulhu. FESU Press, Vladivostok, 1992
William S. Burroughs. The Electronic Revolution. The Last Words. In: William S. Burroughs. Naked Lunch. Glagol (39), Moscow, 2000
Publications in literary magazines «Mitin Zhurnal» (1999-2000), «Rubezh» (1998) and «Grey Horse» (2000), «Okeanskie Vesti» magazine (1999-2000), as well as on various literary web sites
Into English:
The Golden Horn Pearl. Ussury Books, Vladivostok, 1992
Vladivostok. Ussury Books, Vladivostok, 1992
Yevgeny Melkov. The White Wings of the Pallada (a book of verse.) Ussury Books, Vladivostok, 1993
Vladivostok, the Edge of Russia. Voron Publishing, Vladivostok, 1994
Vladivostok-135. Ussury Books, Vladivostok, 1995
Russian Pacific Navy. Ussury Books, Vladivostok, 1996
Cities of Primorye: Vladivostok. Voron Publishing, 1996
The Path of Tiger. Voron Publishing, Vladivostok, 1997






Translated works (unpublished):


Indira Gandhi, Jean-Louis Nou. Eternal India
Robert M.Pirsig. Zen and the Art of Motorcycle Maintenance
Aldous Huxley. The Doors of Perception. Heaven and Hell
Peter S.Beagle. The Last Unicorn
William S.Burroughs. Nova Express
William S.Burroughs. My Education
Jack Kerouac. On the Road
Jack Kerouac. Dharma Bums
Jack Kerouac. The Subterraneans
Jack Kerouac. Desolation Angels
David Bohm. Unfolding Meaning
Beth Henley. Abundance
Charles Bukowski. Women
Charles Bukowski. The Last Night of the Earth Poems
Charles Bukowski. Post Office
Charles Bukowski. South of No North
Charles Bukowski. The Most Beautiful Woman in Town
John Fante. Wait Until Spring, Bandini
John Fante. The Road to Los Angeles
Shel Silverstein. Who Wants a Cheap Rhinoceros?
Leonard Cohen. Stranger Music
Leonard Cohen. Book of Mercy
John Kennedy Toole. The Confederacy of Dunces
Sue Townsend. Adrian Mole: The Wilderness Years
Selected poetry by Shel Silverstein, Tom Waits, D.H.Lawrence, W.H.Auden, Lawrence Ferlinghetti, Allen Ginsberg, James Laughlin, Roger Waters, Peter Sinfield, Richard W.Palmer-James, Sven Regener, Jacques Brel, Serge Gainsbourg, Arlo Guthrie, etc. Selected prose by Steve Martin, Timothy Leary, Raymond Carver, Hunter S.Thompson, Guy Davenport, John Barth, Ken Kesey, Paul Bowles? plays by David Ives. Selected poetry and prose by Anna Glazova, Dmitry Savitsky and Russian Far East authors (into English).






Film Scripts:


Subs (w/Gleb Teleshov). Based on The Subterraneans by Jack Kerouac. PW-93 Studios, Vladivostok, 1995. Grand Prix of the Kiev International Film Festival, 1995;
The Doubles (w/Anna Glazova, based on her short stories and poems), 1999;
Voice / Hunger, 2000.





Professional membership:

Russian PEN (1998)
Technical Skills:


Working experience with word-processing, image-processing, HTML-editing and desktop publishing software.



Languages:

English, basic French


Interests:


Contemporary culture.

Avocational: